Saea Prak is one of the public Parks of Tehran that has about 12 hectares area and that is located in the Valiasr street (6 regions).The location of this park was tree Planting in 1342 by an engineer Mr. Karim Saea and then it was given to the ministry of the agriculture. Eventually, the idea of designing the park came in the 40s and this park was made with the design of Mr. Hossein Mahjoubi in 1342. Complete the design and construction of the park were from 1342-1352.
History of Saei Park
In 1329 and by the efforts of Mr. Karim Saea, Saea Park was founded in the forest shape. After dyeing of Mr. Saea because of the plane crash this park kept the past shape and its dependency to the Ministry of Agriculture. After the development of Tehran city in 1334, this park was handed over Tehran municipality. Then the parks organization made this park with its equipment as a public park.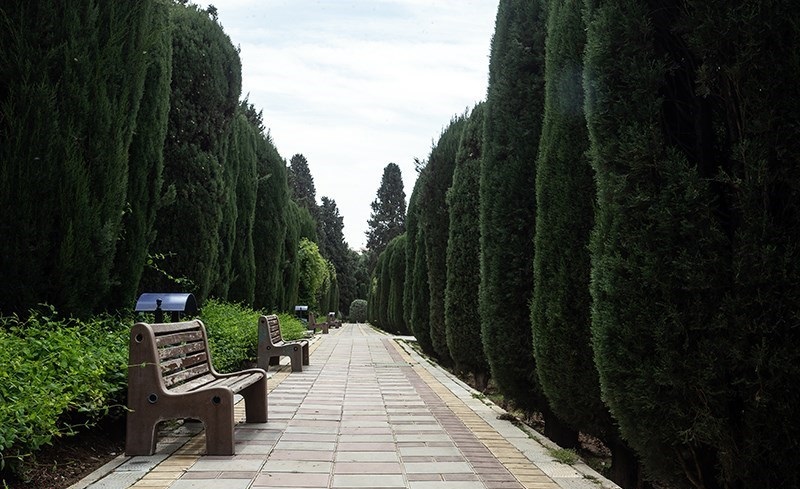 Featured
The development of Saea park is 120,082 square meters and it has Six inputs. Seeking a development and equipping the park, structures such as Gutter, Ditch, Pond, Waterfall and child's playground and the part of the park is known as Japanese garden that the Aquatic birds are also keeping there. At the Wildlife part of the Park, the other animals are keeping. Some of these animals are as follow:
Rabbits, Rams, Geese, Swans, Ducks, Squirrels, wild Parrots, and Peacocks.
Vegetation cover of the park is also very diverse and we can through them count some of such as Planetree, Tehran Pine, Shirazi Cypress, Silver Cupressus,
Badbezani Cypress, Tabari Cypress, Laurel, Maple, Elm, Wes Cedar, Magnolia,
Tiger lily, Zhnygv, Hawthorn, Walnuts, and apples.
They made this park in the way that it has difference level and it has no stairs inside the park. The uses stone in this park comes from The Jajroud.