Alandan lake with the 17-hectare area that is at the time of raining come to have the 30-hectare area, is located in the Alandan village in the Chahardangeh part of Sari city.This natural effect with the quaternary dating and the number of 263, recorded in 14 of  November month of  2015 in the national index.
The water of this lake is only supplied through the precipitation and no river is flowing into it. In fact, the placement and type of soil of this lake are triggered that due to the little rain, all waters of precipitation (rain or snow) flows toward this lake. Also, the impermeability of soils this lake will increase the survival of water inside it.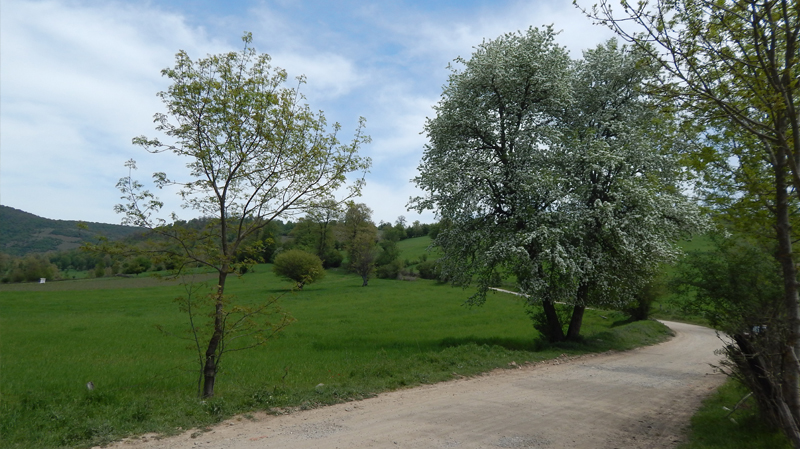 The approximate distance of this lake from Sary is 70 km and it is in the way of the Sary-Semnan row that is at the height of 1300 meters above the sea level. Broadleaf forests are surrounding the lake that is in the spring the habitats of Violets and Elzi(Wild chives) and spices of fragrant and medicinal vegetables.
In the summer the river that is flowing on the other side of the lake provides fresh water to drink. In the Autumn Medlar and some, the other types of shrubs will have lots of products here.  In the winter here is the location for the wild ducks and in the recent years with the release of the fish in this lake the applications have risen. Some important industrial trees with the names of  Rush, Hornbeam, Oak, Mulch, Linden are around this lake that they have industrial and aesthetic value. The water of this water reservoirs is the main resource of water of around paddies.