TEHRAN GRAND HOTEL 2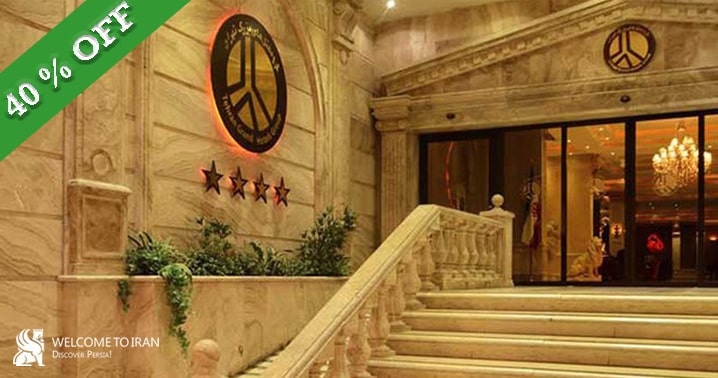 Address: :
N 28, East Sepand Street, Ostad Nejatollahi Avenue, Karim Khan Zand Street, Tehran
Description:
Tehran Grand Hotel 2 is the second branch of Grand Hotel located at Najatollahi Street, near of a main Tehran street; Valiasr. There are many handicraft shop stores, a collection of Iran souvenirs. Due to hotel location, you will have suitable access to public transportation and all the administrative and recreational centers, Saei Park and Laleh Park. The hotel was opened in 2011 with luxury architecture and design, and the gusts recognize to arrive at four-star hotel in capital. Currently, Tehran Grand Hotel 2 has 84 single, double and triple rooms a total capacity of 182 beds. Banquet halls are ready to host your ceremony. The hotel equipped with modern facilities and the staff hospitality inspire a pleasant sense. Glorious restaurants serve varied menu and meet different tastes.
rate and comment
Service Include
FEATURES

High-speed Internet, Air Conditioning, Dry Cleaning/Laundry Service, Automated Teller Machine, 24 Hour Room Service, Taxi Center, Elevator, Lobby, Parking Space in the Hotel, Coffee Net, Safety Box in Lobby, Praying Room
FOOD AND DRINKS

Restaurant in Hotel, Coffee Shop
CONFERENCE AND MEETINGS

Conference Hall, Meeting Room