YAZD KHANE DOHAD HOTEL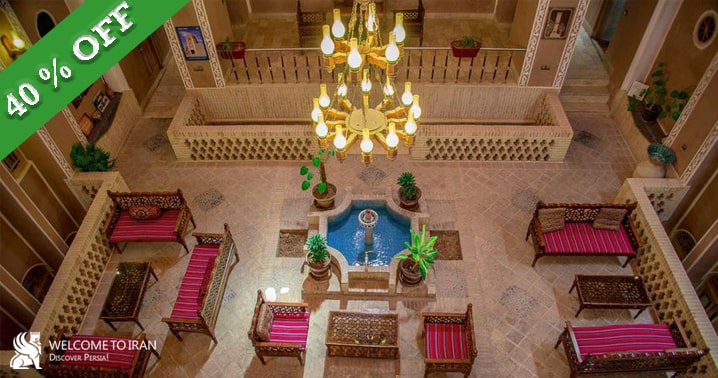 Address: :
Sangrizeh Alley, Assi Zadeh Boulevard, Salman Intersection, Basij Boulvard, Yazd
Description:
Yazd Khane Dohad Hotel is a historic house has remained from Safavid and Qajar era that has been repaired and used as a tourist accommodation recently. This hotel is located in the old texture of Yazd, the second historic city in the world with a suitable access to attractions. Amir Chakhmaq Complex and water museum are a few steps away. Khane Dohad Hotel has a pleasant atmosphere equipped with modern facilities and welcomes guests warmly. The hotel rooms are standard, which including single, double, triple, quad rooms and suites and decorated traditionally. Khane Dohad café and restaurant serve a variety of beverages and delicious cuisine.
rate and comment
Service Include
FEATURES

High-speed Internet, Air Conditioning, Dry Cleaning/Laundry Service, Free Breakfast, 24 Hour Room Service, Taxi Center, Lobby, Parking Space in the Hotel, Safety Box in Lobby, Praying Room
FOOD AND DRINKS

Coffee Shop, Traditional Restaurant