YAZD PARSIAN AZADI HOTEL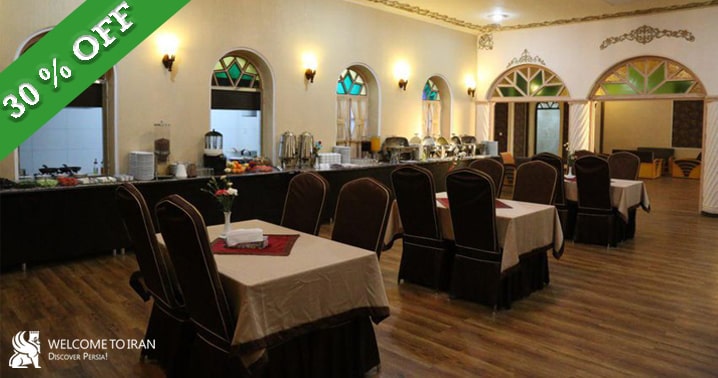 Address: :
Jomhoori Islami Blv, Yazd
Description:
Yazd Parsian Azadi Hotel or Spin Rose is under the supervision of Parsian chain hotel group. This 3-star hotel was opened in 1973 and including 33 single, double and triple rooms. Yazd is located in the desert region of Iran; however, there are some green gardens. Yazd Parsian Azadi Hotel is surrounded by a 25-hectare garden, distinguishing from other hotels. The service spaces including an outdoor cafe, a restaurant, a conference hall and an outdoor swimming pool. Airport, railway station and passenger terminal are located in a short distance from hotel. It has suitable access to Yazd attractions like Dowlat Abad garden; one of the Yazd world heritage site.
rate and comment
Service Include
FEATURES

High-speed Internet, Air Conditioning, Dry Cleaning/Laundry Service, Free Breakfast, 24 Hour Room Service, Taxi Center, Lobby, Parking Space in the Hotel, Safety Box in Lobby, Praying Room
FOOD AND DRINKS

CONFERENCE AND MEETINGS

Conference Hall, Banquet Hall